News
Bimetallic barrel and screw: used for manufacturing process
Bimetallic barrel and screw are always used for construction and manufacturing process like the tube. Most people use this barrel with injection molding, blow molding machinery and extrusion. The development of alloy 101A should be high life material for 043 should be parallel twin screw extruder in China, as well as including manufacturing and modern technology. In fact, basically filled with motorized metal and vast numbers of barrels and used that different purpose and different paths. Recently, the bimetallic technology is completely localization has made up of similar to the development of industry. The construction of bimetallic designs should be excellent features like premium quality, cost-effective and energy efficient transfer and optimum performance.
In fact, the bimetallic barrel and screw can be very easily determined with new industrial requirements, as well as industrial applications. Bimetallic barrel is not only designed for consuming the lower energy, moreover the best possible output for a long period time. This process should increase the whole performance of applications and increase industrial operation.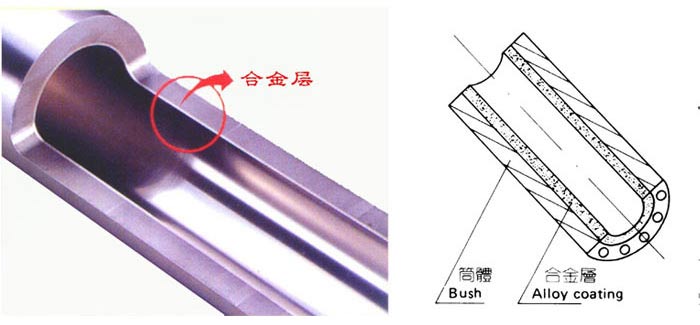 The amazing features of bimetallic barrels are given below:
- Backing of high performance
- Bimetal construction and inlay bond
- Uniformity of barrel zone temperatures, Instant detection of process conditions changes
- Effective engineered design with immediate responses to heat and cold possibilities.
If you're looking for the best construction material then the barrel is the best choice. It is made from two different kinds of the functionality materials. If you are looking to buy the bimetallic barrel then Omega is the best choice who are providing it with the lowest price.