News
Quotes of Parallel Twin Screw Extruder from Worldwide
Here are the latest quotes of parallel twin screw extruder from worldwide.
Quote: we want twin extruder with capacity of 1500 ton per hour. would you please give best price?
2. Country: United States
3. Country: United Arab Emirates
Quote: Looking for twin screw extruder suitable for compounding calcium carbonate powder Nd PE. Out put 200 kg/hr.
Quote: I need to buy one Brabendar Twin Screw Exruder for my composite making like plastics, HIPS and polyamides etc.and short glass fiber.please send me the price and specs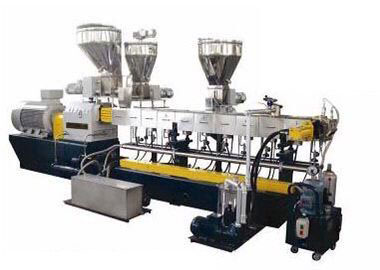 Our chief leading member of Shanghai Omega Group Is the first creator in the Bimetallic technology that year interiorly, research and develop various kinds of alloy protective coat for the bimetallic barrel and screw. And also is the development pioneer in special oval liner alloy 101A which can compete with Germany's high life material 043 for the parallel twin screw extruder in China, and the corresponding manufacturing technology way. In China in recent years, the bimetallic technology and this completely localization product has made significant contributions to the development of industry.
We assure the customer benefits, we supply best quality and competitive price, also best customer service! Contact us for
quotation or support:
Tel :+86-021-69921527 69921567