News
Screw element make compressor work easily
Screw Element is the important part of any screw-type compressor element. It is the actual part of a machine where the compression process takes place. It is like the heart of the screw compressor which doesn't work without it. Often the screw element is called air end. They always supply the same amount of air but we can rotate it at different pressures.

Which mean that no matter whatever pressure we give while rotating it, it will only give constant flow and the same amount of air to the compressor. It takes place as continuous process that supplies the steady non stop airflow with minimum vibrations and maintenance with maximum lifetime. This screw element can operate for 24/7 and 365 days a year. The actual lifetime of a screw element is about 40000 running hours before the maintenance is necessary.

In this era, there are several companies on using different types of equipment for processing plastic materials. Manufacturers of screw element use good quality of tools to develop vs which used for various purposes. They are well experienced in the industry to deliver products in required time of the clients.

Screw elements are designed for corrosion resistance or wear resistance. All products are built to take less energy and access for long lasting without any issues. Always suppliers provide items at an affordable price and each part of equipment are manufactured with proper procedure. It gives user-friendly to access and superior quality for industrial purpose. It enhances industrial operations and saves lots of amount on investing in the machinery products.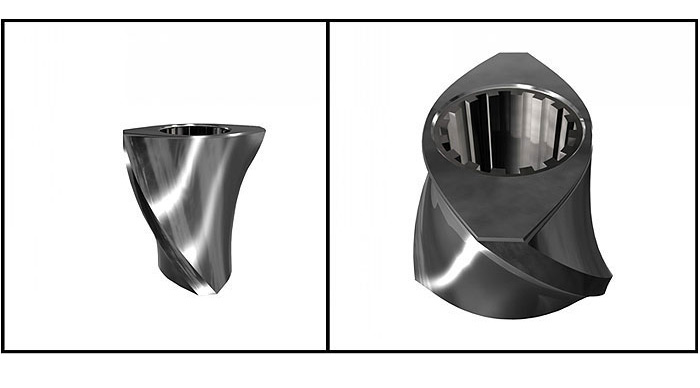 Omega Machinery is one of the leading industries that research and develops various kinds of
screw elements
. In recent years, we have been providing different variety and number of screw elements that are available in the different diameter across the world.
We assure the customer benefits, we supply best quality and competitive price, also best customer service! Contact us for quotation or support:
Tel :+86-021-69921527 69921567
Fax:+86-021-69921567
E-mail : alphawu@126.com