News
Three Liner Forms for a Twin Extruder
Based on the structure feature and material feature, our company now can provide two kinds of Liners shows as below: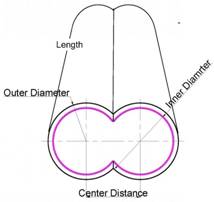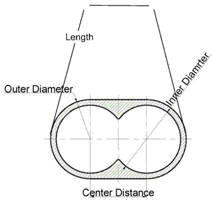 Two"C"form Bimetallic Liners combined Ellipse Oval Liner
Our company has already successfully developed a third in the form of bimetallic oval liner as pictured. These is a special alloy layer inside twin bores, commonly it is tungsten carbide particles reinforced the Nickel-based or Cobalt-based alloy material, for both corrosion and high wear resistance extrusion purpose, specially to be used for the oval liner with large specification, for example when the inner hole is larger than 60mm, it is a best choice of high performance-price ratio.
.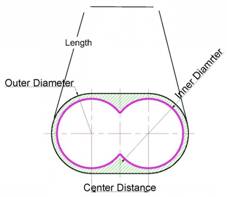 Bimetallic Oval Liner
About how to improve the core parts service life for a parallel twin screw extruder in mixing extrusion, any valuable opinions and suggestions are welcome.

Chief Engineer Office
Shanghai Omega Machinery Co., Ltd