News
Contact Wear Examining Results of Five Ferroalloy for Oval Liner
Examining Item

Unit

Ferroalloy Sample

D2

M2

Ω101A

Ω102A

Ω103A

Hardness

HRC

58~62

60~62

58~62

60~64

≥ 64

Sample Average Friction Coefficient

/

0.64

0.42

0.49

0.53

0.48

Friction Wheel

Average Wear Weightlessness

g

0.0106

0.0061

0.0209

0.0297

0.0273

Sample Average Wear Weightlessness

g

0.0233

0.0208

0.0155

0.0048

0.0035

Wear Loss Times(Based on sample weight loss)

1.12 Times

※ If 1.0

0.74 Times

0.23 Times

0.16 Times

1.50Times

1.34 Times

※ If 1.0

0.30%Times

0.22%Times
※Material Indication:
M2 is Cr12MoV of Chinese steel grade, D2 is W6Mo5Cr4V2 of Chinese steel grade.
"Ω" Alloy series is researched and developed by us specially for the oval liner of Twin Screw Extruder, at the request of German W&P company, to get high wear-resistance performance, respectively is a high chromium iron alloy and a high vanadium iron alloy.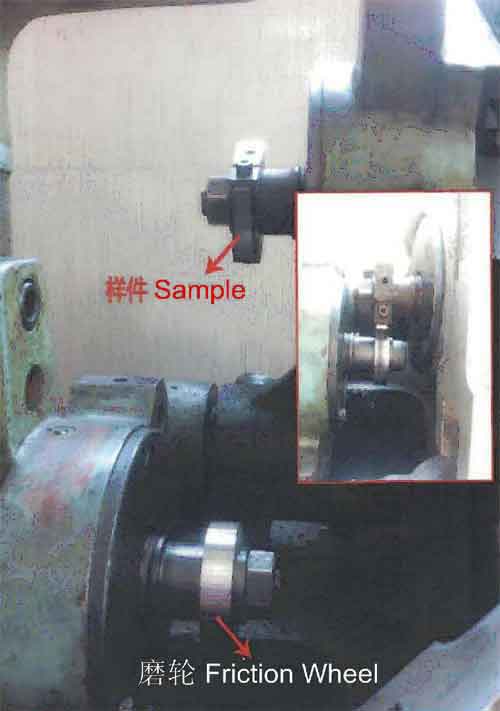 ※Examining Condition:
Surrounding Temperature: 21℃
Charge: 196N, Friction Line Speed: 0.42m/s
Friction: Two hours
Additional Friction: The material is the same, it is High Speed Steel D2 and after quenching
※Above data is based on the Test Report:
Which provided by Materials Inspection Center of China Machinery Industrial (MTCMI) and Test Center of Shanghai Institute of Materials (TCSRIM) , serial number is 2014-LG-079, 2014-LG-080, 2014-LG-081, 2014-LG-082 (For future reference).
Chief Engineer Office / Shanghai Omega Machinery Co., Ltd